Introduction
In Virtuemart, there is a tax error on the initial basket page after entering a coupon. In a fresh installation of Virtuemart (in this case 1.1.5), I enter a product as below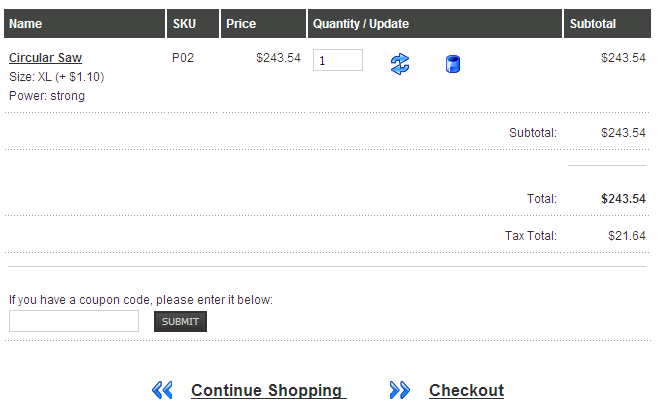 Then I add a coupon that gives me 80% off.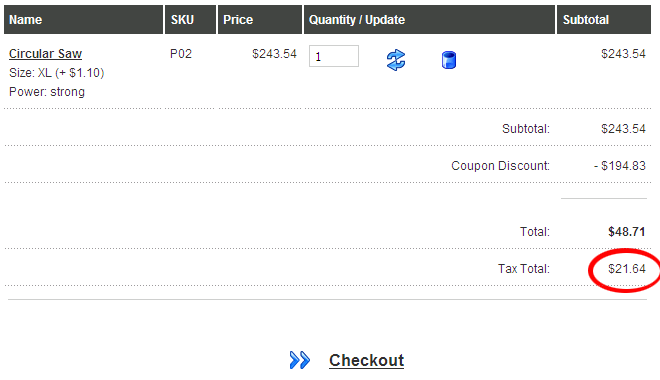 As you can see, the tax total is the same, which only confuses the user. If you click to checkout, this error fixes itself, but from a customer point of view it is confusing and incorrect.
The Solution
The solution is actually very simple, so simple that I almost missed it. There is a variable scoping problem within the code. A parent file calls a class file. Within the class file, a global variable ($vars) is edited and passed back to the parent file which is then used to calculate the tax. The problem is the edit within the class is not saved. This happens because the variable is not defined as a global variable in the parent file. To fix this:
In www/administrator/components/com_virtuemart/html/basket.php
On or around line 28 is this
<?php
mm_showMyFileName
(
__FILE__
);

?>
Right after that declaration, add the following code to make $vars global
<?php
mm_showMyFileName
(
__FILE__
);
global
$vars
;

?>
You are done. Now your initial basket should contain the correct thax.