This is a guide to setting a coupon to be automatically applied to customers shopping cart, providing the customer meets the coupon criteria (i.e. minimum spend etc. ).
In order to create automatic discounts you need AwoCoupon Pro 2.1.1 or higher.
Note, automatic discounts are not available in AwoCoupon 1.
Step 1
Go to AwoCoupon -> New coupon and create the discount you wish to give to the customer. In this example, I create a coupon that gives 10% discount to the first 100 customers who order.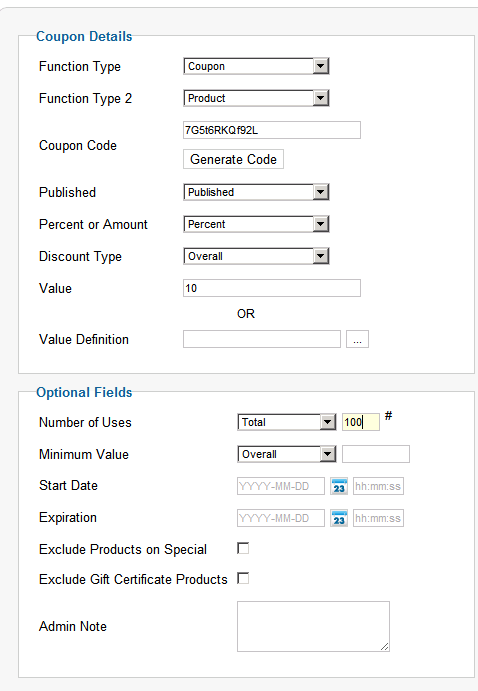 Step 2
In the coupon list screen, select 'Automatic Discounts'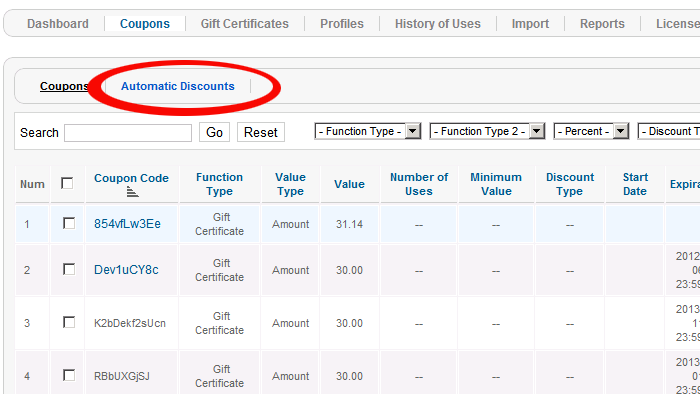 Step 3
Select new to add the automatic discount to the list. In the coupon field, start typing the name of the coupon. In my example, I typed 7g, and automatically a dropdown with coupon codes that start with 7g appear. I select the coupon code and make sure it is published then save.

Finished
That is it, your automatic discount coupon code should now show on the list.

If you look at the screen above, notice I have added 3 automatic discounts where 1 is disabled, so only 2 are active. The order in which they are placed is very important, because the customer will receive only one automatic discount. The 'Ordering' field shows coupons priority in the processing queue and each coupon is checked in this sequence to see if the customer qualifies for any discounts. If yes, the customer receives the discount and no other coupons are processed. In this example, the order of checking each coupon code is 7G5t6RKQf92L and then sLxtjfFJx5k.
One final note, if using Virtuemart 2, you will need to go to AwoCoupon -> Dashboard and make sure that the VMPayment plugin is enabled. If it is not, automatic discounts will not work.